Appeals & Early Prison Release
APPEALS AND EARLY RELEASES FROM JAIL OR PRISON
A criminal conviction is not always final. There is hope. Many people convicted of a crime have been wrongfully convicted. Some people are truly innocent and have been convicted and sent to jail or prison. Other people may have been sentenced improperly to a longer term of incarceration than they deserve. Everybody serving time after a misdemeanor or felony conviction should have an experienced attorney look at their case to see if they have been treated fairly by the justice system. Call Mitch Foster Law now to review your case and plan your appeal.
Few people charged with a crime actually go to trial. Most people end up taking a plea bargain or plead guilty or no-contest as charged. Often things go wrong after a guilty plea or after a no-contest plea. After pleading guilty or no-contest a person is sentenced. Often the sentence comes as a shock, and the person goes to prison or for a longer sentence in the county jail than they thought they would get. Mitch Foster Law can look at your case and see if you are able to withdraw your guilty plea and go to trial.
One common misconception in criminal cases is that people that plead guilty cannot appeal. To the contrary, people that plead guilty can have their convictions reversed and have a trial if the plea based conviction was forced, coerced, or not properly taken. Other relief on appeal for plea based convictions can be a re-sentencing, resulting in a lesser sentence or an early release from jail or prison.
We can also look at your sentence to see if your sentencing guidelines were properly scored. Our firm has the expertise and knowledge to see to it that your sentencing guidelines are scored correctly. Unfortunately, many attorneys do not have a firm understanding of the Michigan Penal Code and the Michigan sentencing guidelines.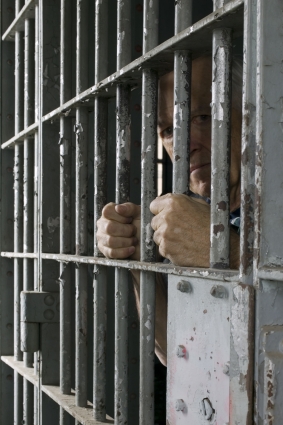 Overlooking an inaccurate score on a Prior Record Variable or on an Offense Variable can mean a difference of months or even years of incarceration.
If you have gone to trial for a felony and were convicted, you have an automatic right to appeal to the Michigan Court of Appeals. After your trial you can challenge your conviction and request a new trial. You can also appeal your sentence after a trial based conviction.
Judges make mistakes, prosecutors make mistakes, probation departments make mistakes and defense attorneys make mistakes. Contact an experienced appeals attorney at Mitch Foster Law to see if we can correct a wrong done to you by the system and bring you back home from jail or prison.
---
Success Stories
---